The brand a company creates is a very powerful thing. For many, it is actually the most important thing they own as this intangible asset can have a very real effect on the growth and success of a business.
Here are 3 companies using the awesome power of brand to their advantage:
1. Apple
How is it that Apple (NASDAQ: AAPL) is able to consistently sell products that are more expensive than competitors? The answer is brand equity.
With the release of the MacBook Pro and the iPhone in 2006 and 2007 respectively, Apple revolutionized the way we interact with technology. By releasing high-quality products year after year, Apple was able to establish its brand as leaders in consumer electronics. Building on this reputation, Apple has diversified into other products such as the Apple Watch and AirPods, with consumers knowing that these products will be of high quality because of the Apple branding.
Furthermore, the 'sticky' ecosystem Apple has developed to connect these devices together keeps users within the Apple framework, not to mention its Services like Apple Music. This was highlighted by the company reporting a jaw-dropping total of 1.4 billion active Apple devices back in January, 900 million of which were iPhones.
Apple can keep their prices high even when competitors are lowering theirs. This accounts for Apples high operating margin of 26.7% in 2018. In comparison, Apple's competitors, Samsung and Lenovo had operating margin percentages of 24.2% and just over 2% respectively.
In time, this powerful brand will only grow stronger. With Services sales up 16% and wearables and Home Accessories up 30% in Q2 2019, this iconic branding gives Apple many options moving forward.
2. Starbucks
Starbucks (NASDAQ: SBUX) is another company that thrives off its powerful brand. Founded in Seattle, Washington in 1971, the Starbucks brand has come a long way in the past 48 years.
By selling high-quality coffee and offering a pleasant customer experience, Starbucks was able to expand to over 27,000 locations in 78 countries, making it the biggest coffee chain and one of the most recognized brands across the globe.
With 16.8 million active Starbucks Rewards Members in the U.S., Starbucks has a 'sticky' business model with the same customers returning frequently to buy coffee. The power of this brand was showcased in 2018 when Starbucks raised its coffee price 20 cents to cover the increasing cost of business. Despite this, sales still grew 1%, highlighting just how loyal customers are to the brand.
Check out Sticky Business: How Companies Keep Their Customers.
Although the Starbucks brand is well established, there is still a lot of room to grow. In the second quarter of 2019, sales grew 3% globally and U.S. rewards members grew 13% year over year. What stands out even more, however, is that Starbucks saw a net store growth of 17% in China.
While this figure shows that the Chinese market enjoys Starbucks coffee, they now face great competition in the form of Luckin' Coffee. In 2017, Starbucks controlled 80% of the Chinese coffee market. In a bid to challenge this, Luckin' Coffee is opening one new store every 3.5 hours with the goal to beat Starbucks to 4,000 stores by the end of 2019.
What should give Starbucks the edge, however, is not just superior quality coffee but a strong and well-established brand.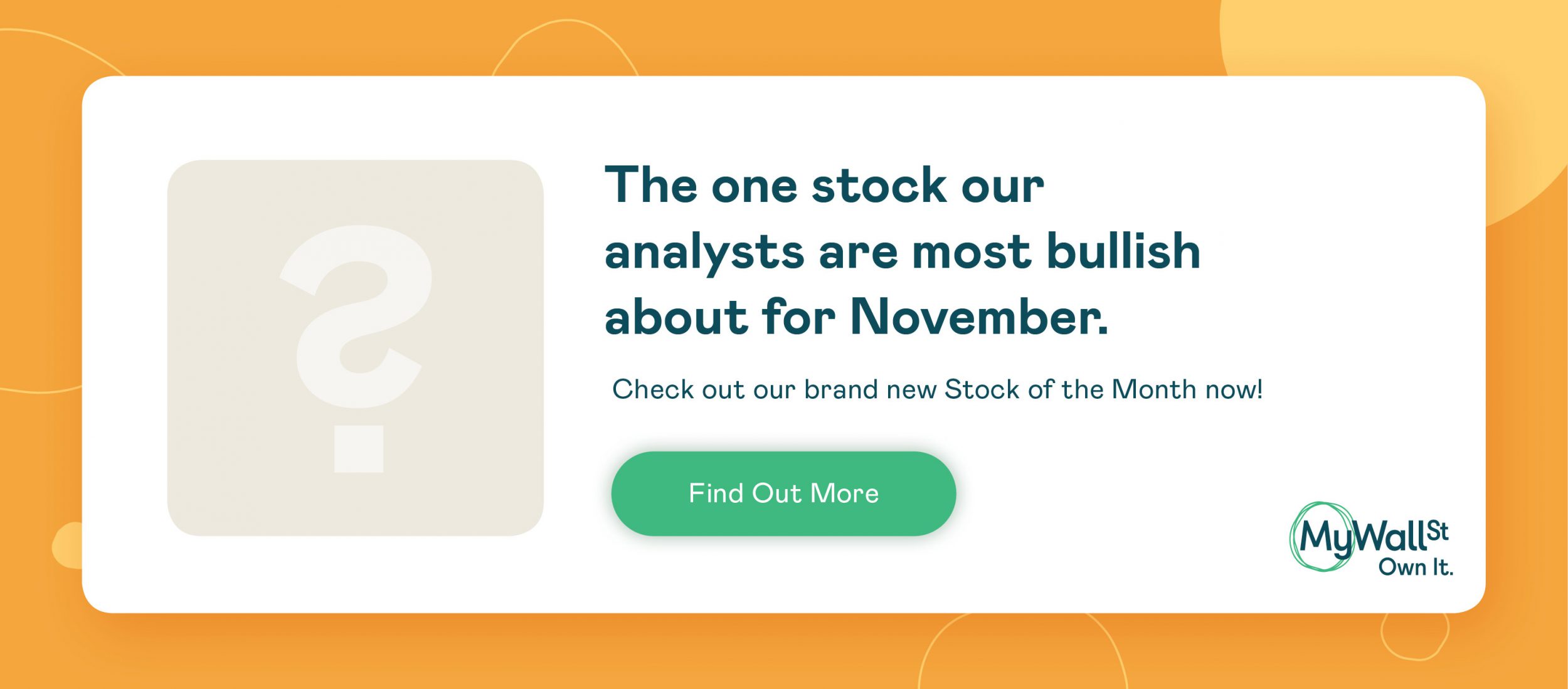 3. Nike
It's difficult to discuss powerful brands without mentioning Nike (NYSE: NKE), easily the world's most recognizable sportswear company.
Founded by Bill Bowerman and Phil Knight in 1964 as Blue Ribbon Sports, Oregon-based Nike is the largest manufacturer of sportswear, running shoes and sporting equipment.
When Nike was founded, running was not the popular trend that it is today. There were not many runners nor were there many running shoe manufacturers. In a bid to one-up fellow runners, Knight and Bowerman began creating their own shoes. As the sport grew, so did Nike.
Through constant innovation and a desire to make excellent quality shoes, Nike became the powerful brand that it is today, with the Nike swoosh being one of the most iconic logos of all time.
Read more about Nike and its competitors in 3 Sportswear Stocks Knocking It Out of the Park.
Today, Nike continues to innovate. They employ specialists in areas ranging from biomechanics to exercise physiologists. This seems to be a winning strategy - Nike credits their growth, both at home and internationally, to this innovation. In the past 12 months, for example, Nike saw earnings increase 9% in the US and 31% in greater China.
Nike is not afraid of controversy either. Over the years, the Nike brand has benefited greatly from numerous controversial marketing tactics, including last year's campaign featuring Colin Kaepernick -- the San Francisco 49ers quarterback that famously took a knee during the national anthem in order to protest against racial injustice in the U.S. The power of Nike's marketing Department is one of the core strengths of the business.
The company was initially met with significant backlash over this, but in the same year, revenue increased 6% and the stock price now stands 11% above where it did after the launch of the campaign, highlighting how these viral marketing campaigns strengthen the brand.
We see this trend continuing with Nike having close ties to victorious Team USA at this year's Women's Soccer World Cup. Capitalizing on this publicity, the company's USA women's home jersey quickly became the top-selling soccer jersey, for either men or women, ever sold through its online store in a single season.
Indeed, Nike actually sponsored of 14 of the 24 teams at the competition. How's that for brand exposure?
---
MyWallSt operates a full disclosure policy. MyWallSt staff currently hold long positions in Apple, Nike, and Starbucks. Read our full disclosure policy here.