Hispanic Month is being observed in the U.S., so here are three leading Hispanic companies you can support by investing in their business
Oct. 4, 2021
President Lyndon B. Johnson founded "Hispanic Heritage Month" in 1968, which was celebrated from September 15 to October 15. Every year, people in the U.S. observe Hispanic Heritage Month in order to recognize Hispanic Americans' rich culture, history, and contributions to the development of the country. While celebrating and supporting them, consider investing in one of these three Hispanic-owned corporations.
MercadoLibre
MercadoLibre (NASDAQ: MELI) is a pioneering Argentinian e-commerce corporation known for its online marketplace and digital payments. Its mission is to provide cutting-edge technology and organizational solutions that address the unique cultural and geographical hurdles in the Latin American region.
Owing to its unique operation and increasing e-commerce strategy, it is sometimes referred to as Amazon (NASDAQ: AMZN) of Latin America. MercadoLibre's gross merchandise value increased by 46% year-over-year in domestic currency to $7 billion as per its Q2 statement. It also increased unique active users by 102.6% year-over-year (YoY) and generated $1.7 billion in net revenue during the quarter.
While these are excellent growth figures for a firm of MercadoLibre's size, the company announced total operating expenses were $587.8 million, an increase of 79.3% YoY, due to COVID-19 and expansion costs.
Analysts predict that while Latin America is a turbulent market due to political and social concerns, it is a powerful emerging market among its global rivals, making it an appealing place to invest.
Its stock has risen almost 2% year-to-date (YTD), as of October 1. 
Grupo Televisa, S.A.B. 
Grupo Televisa, S.A.B. (NYSE: TV) is a Spanish-Mexican language content media conglomerate, headquartered in Mexico City. It is involved in the production and broadcasting of native language television shows, as well as the distribution of magazines. It also has exclusively licensed with Univision for airing in the U.S. 
Grupo Televisa's revenue value increased by 10.5%, whereas their Operating Segment Income (OSI) saw growth of 17% as per its Q2 reports. It also generated sales of $121 million in Q2, which is a 10.5% increased compared to last year. The company also reported an increase in net income of 25.4% to $106 million.
However, the firm did confirm a total deficit of $14 million in Q2, which is less than the $20 million loss last year, when the company was rocked by COVID-19, a worldwide pandemic for the misfortunes brought about.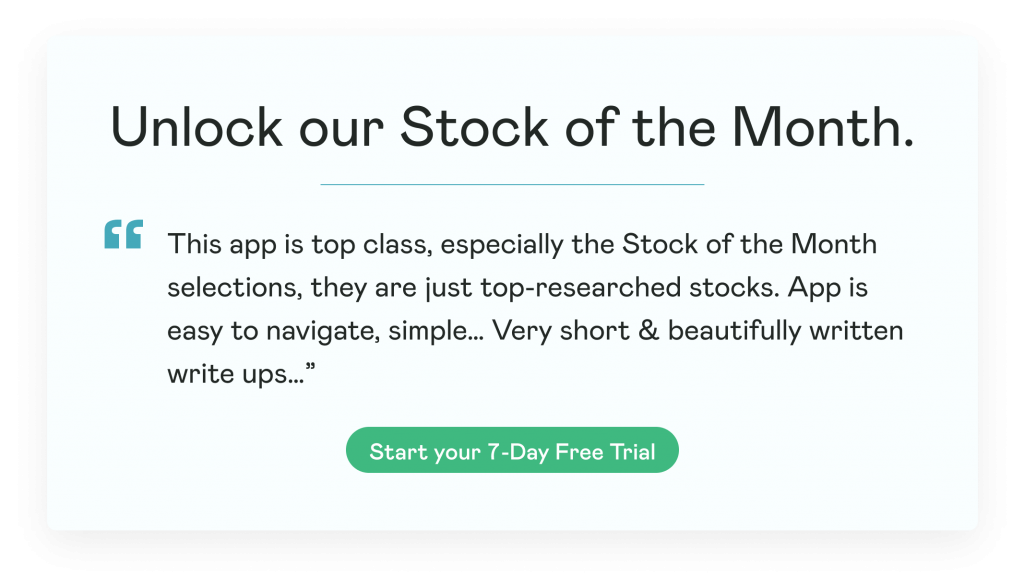 Alfonso de Angoitia Noriega, Co-CEO of the company stated: 
"The Mexican economy was hit hard by the COVID-19 pandemic last year, reducing GDP by 8.5%. However, in 2021, GDP is expected to grow at around 6% after the latest upward revisions, recouping most of what the Mexican economy lost in 2020."
As of late, Grupo Televisa stood out as truly newsworthy for getting its new content tie-up with Univision and an endorsement from the Mexican telecoms controller. With a particularly solid arrangement, it would be an intriguing organization for speculation.
Its stock has risen more than 30% YTD, as of October 1. 
Credicorp Ltd.
Credicorp Ltd. (NYSE: BAP) is a banking and financial holding organization with a foothold in Peru and Latin America that offers a scope of monetary, protection, and wellbeing administrations and items to its customers. It has five business divisions: Universal Banking, Microfinance, Insurance, and Pension Funds, and Investment Banking. The firm was set up in Lima, Peru in 1995 and has its headquarter's there.
Credicorp's overall income increased by 5.9% last quarter and saw the development of $168 million at end of Q2. The company produced net sales of $2.30 per share contrasted with a loss of $1.80 per share from the same quarter a year ago. 
Credicorp additionally confronted an overall deficit of $99 million in business that adversely influenced the re-visitation of benefit at the Group level. Its share value dropped by 27.04% YTD.
Cesar Rios, the CFO of the company commented, on new developments: 
"At Credicorp level, we are developing different fintech initiatives and ecosystems to boost the Group's potential. Later this year, we will be able to give you a much more favorable view."
Keeping sustainability in mind, the firm is embarking on a number of corporate social responsibility (CSR) programs, all of which pledge to cut carbon emissions. It will be interesting to watch what the firm does in the future with such a clear aim.
Its stock has fallen almost 30% YTD, as of October 1
Ready to start investing in stocks with huge potential? Check out our list of market-beating companies so you can get on the path to financial freedom. Get free access now.