Meme stocks are all the rage right now, but are investors at risk of being duped, and should they seek to put their money elsewhere?
AMC (NYSE: AMC), the largest U.S. movie theatre chain, has seen its stock remain stubbornly high over the last week, perhaps leading investors to wonder if this lofty share price is here to stay? AMC stock has surged 465% over the last month and an incredible 2638% year to date as retail investor frenzy, U.S. cinemas reopening, and short squeezes have driven the stock skyward.
Why is AMC's share price rising?
Perhaps a differentiator from January's GameStop saga is the fact that this price increase is backed by fundamental company performance to a greater extent. Across the US, cinemas have been reopening, most importantly in LA and New York. Opening weekends for major features, such as 'Godzilla vs. Kong', 'Mortal Kombat' and 'A Quiet Place Part II all grossed record box office numbers. The future has brightened for the cinema industry and AMC in particular in a post-pandemic world. AMC's CEO Adam Aron also declared that bankruptcy is officially 'off the table' and they have raised more than $2.2 billion in cash this year.
However, improving company performance is far from sufficient to explain a 465% share price increase over the last month. Retail investors, including many from the infamous 'WallStreetBets' reddit forum, have been buying up the stock en masse in anticipation of an upcoming 'short squeeze.' AMC is a heavily shorted stock and the idea is that, by driving the share price up, shorts will be forced to liquidate their position and buy the stock back, in a virtuous cycle that sends the stock spiraling upwards.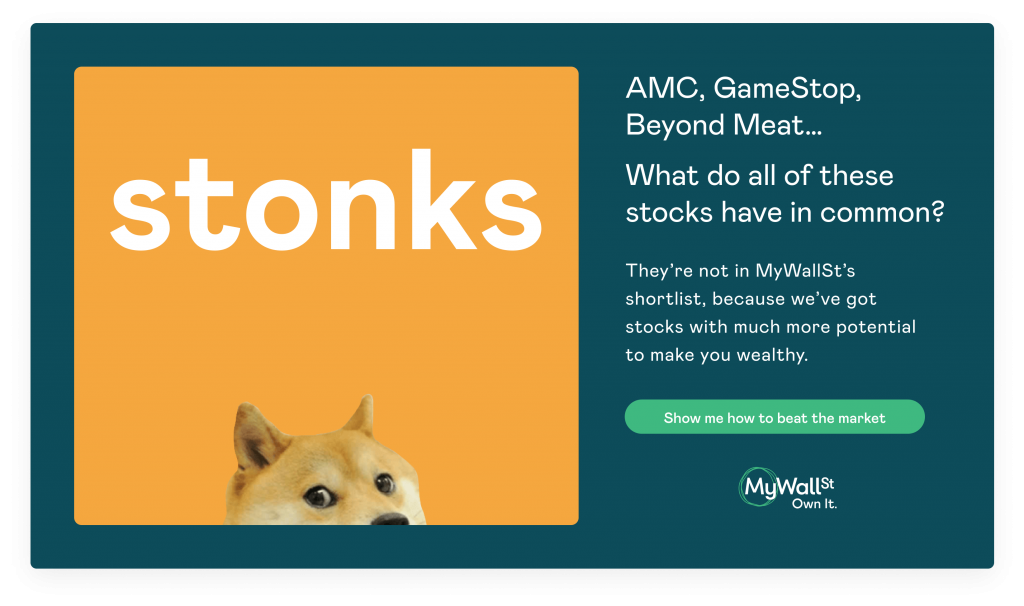 Another driver of the price increase and differentiator from January's GameStop saga is that major institutions such as Vanguard, Blackrock and Charles Schwab are in on the action this time, having each bought up large quantities of AMC stock. This is commonly touted on Reddit and other forums, but we must note that during the first quarter of 2021, large institutions were still net sellers of AMC.
What Is A Better Investment Right Now: GameStop Or AMC Entertainment?
Will AMC's share price keep rising long term?
Recent good news does not mean the long-term threats to AMC have disappeared. Threats to the cinema industry still loom large with chief among them being the rise of streaming platforms. AT&T's Warner Media announced they would be simultaneously releasing all of their movie titles on the big screen and on HBO Max for 2021. Disney has already employed a similar strategy, releasing 'Cruella' and 'Raya the Last Dragon' simultaneously to cinemas and Disney+. If this trend continues, and customers choose the comfort of their couch over the big screen, the cinema industry and AMC could find themselves in big trouble.
AMC isn't for you? What other meme stocks should you buy?
In the short term, things are looking up for AMC, but long-term threats still loom large. AMC themselves have cashed in on their lofty share price, selling 20 million dollars' worth of shares. They further cautioned investors not to buy the stock "unless you are prepared to incur the risk of losing all or a substantial portion of your investment." Strong words from the company themselves but their point is valid, AMC's stock is simply too volatile an add to any long-term portfolio.
While it might be fun to talk about meme stocks, there's nothing fun about losing money. Speculative investments like AMC can never match up against MyWallSt's tried-and-true buy-and-hold philosophy.
Through our expert selection of top-quality growth stocks, investors can realize their true wealth potential, without the risk of getting caught up in a short squeeze. Why not get free access with us today?
---
MyWallSt operates a full disclosure policy. MyWallSt staff currently holds long positions in companies mentioned above. Read our full disclosure policy here.