Watch out SpaceX, this newly public rocket company is shooting for the stars and could steal the limelight, but, is it a good investment?
Sept. 9, 2021
In the highly specialized and ultra-competitive space industry, newly public satellite and rocket company, Rocket Lab (NASDAQ: RKLB) is making a splash. But can this company overcome a history of huge cash burn and unprofitability? 
The bull case for Rocket Lab
Expansion in the production of satellite parts called reactor wheels was announced earlier this month. These parts are essential components of a satellite's guidance system. Rocket Lab has begun building a factory that will produce these parts and increasing its production to 2000 reactor wheels per year. Each satellite usually needs four wheels, meaning that the company anticipates up to 500 satellite builds annually. This is a huge increase as Rocket Lab has only launched 105 satellites in its history. 
In other news, just two days before its merger with Vector Acquisition, Rocket Lab was chosen as the winner of the upcoming Mars mission. The company's photon spacecraft has been given the approval to launch in 2024 and carry out scientific studies on Mars' magnetosphere. This is a big win for Rocket Lab as its photon program will be essential for developing future orbital work or interplanetary missions. This will, in turn, bring more space and defense contracts for this satellite company to profit on. 
CEO, Peter Breck has stated that the company's real competitor is SpaceX after its merger with Vector Acquisition valued the company at $4.8 billion in equity. This deal and its gross proceeds will be focused on the construction of the 'Neutron' rocket, which will be a reusable launch vehicle rocket for low earth orbit that is primarily designed for building satellites.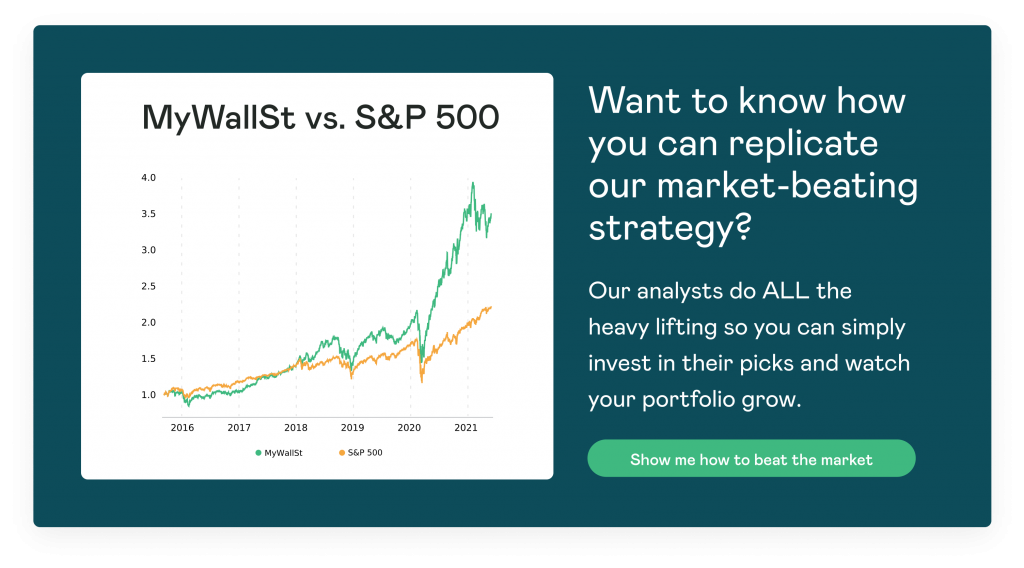 Furthermore, Rocket Lab posted impressive earnings in its first quarter as a public company. Revenue came in at $29.5 million, up 237% year-over-year (YoY), whilst its gross margins went from negative 67% to a positive 13%. Its revenue diversity increased as well with 18% of its revenue coming from space systems. The company has plenty of backlogs as well, with $141.4 million, up 139% YoY. 
With these earnings, its neutron rocker project, its deal with NASA, and its most recent deal for five launches with Kineis, an Internet of Things satellite company, Rocket Lab has plenty in the pipeline for over the next few years.
The bear case for Rocket Lab
Despite its recent quarterly success, the company is not profitable nor does it expect to be profitable for the next few years. Rocket Lab is a high-growth company, but, huge growth will always impact earnings until profitability is reached. 
Before the end of June, its free cash flow was at -$82.6 million. This has since reduced down to -$380,610 in its most recent report. Rocket Lab has also stated that they expect third quarter results to be affected as they recently suffered an outbreak of the Delta variant at a facility in New Zealand.
Financially, Rocket Lab does seem to be improving its figures, but with only one quarterly report under its belt as a public company, it is still on shaky ground. 
Furthermore, in such a highly competitive market, Rocket Lab will need to keep up its current trend of signing several multi-launch deals to build on its success, but with other big players in the satellite and rocket industry, Rocket Lab could just as easily lose out to another company, such as Virgin Orbit, Blue Origin, or even SpaceX. 
So, is Rocket Lab a good investment? 
This company is an interesting one. It is in a period of growth, meaning that it is burning through cash and will be unprofitable for the next few years. However, its new NASA contract, its multi-lanch deal with Kineis, and its development of the Neutron rocket will make it a real competitor to SpaceX. 
This company could be a good long-term investment, but with its new shiny status on the stock market, it could see some volatility over the next year.
Quickfire Round
Where is Rocket Lab based? 
Rocket Lab's headquarters are in the U.S. at Long Beach, CA. However, it only moved over from New Zealand to California in 2013. 
Who is Rocket Lab's founder?
The company was founded in New Zealand in 2006 by engineer Peter Beck
When is Rocket Lab's next launch?
Rocket Lab will launch the 'Love At First Insight' mission this month from New Zealand's Mahia Peninsula. This will be Rocket Lab's 22nd Electron launch overall and its fifth mission of 2021.
If Rocket Lab stock doesn't excite you, you're in luck because with a MyWallSt subscription you will have access to our shortlist of market-beating stocks. Start your free access now.