This plant-based food company is capitalizing on global megatrends; but is it a fad, or should investors buy Tattooed Chef stock today?
Aug. 18, 2021
Tattooed Chef (NASDAQ: TTCF) is a plant-based food company that went public through a special purpose acquisition company (SPAC) in 2020. The brand is tapping into growing healthy eating and plant-based food trends. In recent years, investors have witnessed the decline of giants of the food industry such as The Kraft Heinz Company, and with changing consumer tastes, does this mean Tattooed Chef is a good investment?
The bull case for Tattooed Chef stock:
Tattooed Chef offers a range of plant-based options and is one of the leading providers in the U.S. Long-term, it plans to have over 200 products along with entering new areas such as desserts and family meals. The company sells its products under both the Tattooed Chef brand and private label, with hopes of selling its products in 12,000 retail stores by the end of the third quarter. Previously, management was confident that it would meet its objective of being stocked in 10,000 stores by the end of 2021 meaning it is now ahead of where it planned already. 
Tattooed Chef targets a growing plant-based market set to grow from $13.5 billion to $37 billion in 2027. 'Millennials' and 'Gen Z' are also helping to drive growth due to the convenience of its products. It estimates its current total addressable market to be $13 billion with a further $12 billion opportunity in the near term in the desserts category. 
One of the key competitive advantages is that Tattooed Chef is vertically integrated with production facilities in Italy and the U.S. It has continued to keep up with increasing demand and can bring a product from the concept stage to the shelf within three months. The ability to spot trends and innovate will be crucial to its success in the future.
In May, Tattooed Chef's acquired New Mexico Food Distributors and Karsten Tortilla Factory. With the new venture, named Foods of New Mexico, Tattooed Chef will be able to address the $1 billion Mexican frozen food market. Another benefit? The healthy food brand can expand its production capacity faster using the two companies' production facility size, which combined is 118,000 square feet. Tattooed Chef believes that with the deal, the company will create an additional $200 million in revenue within a few years. 
In the second quarter of 2021 revenue increased to $50.7 million, up 45% year-over-year (YoY). These figures were down compared to Q1 when it earned $52.7 million in revenue which was up 59% YoY. 
In Q2, and posted a net loss of $53.2 million, a significant leap from the $7.9 million it reported in the first quarter. 
Furthermore, its branded products made up 65% of total revenue, increasing 62% to $33.1 million. Tattooed Chef also has approximately $140 million on the balance sheet, which it will continue to re-invest in the business. 
For the full year, the company expects revenue to reach between $235 million to $242 million, representing an increase of up to 63% compared to 2020.  
Tattooed Chef CEO Sam Galetti has over 35 years of experience in the food industry. He hired his daughter Sarah Galetti in 2014 as a Creative Officer, and she has been instrumental in launching the Tattooed Chef brand. Sam Galetti and his family own roughly 50% of the business, meaning that their interests are aligned with shareholders.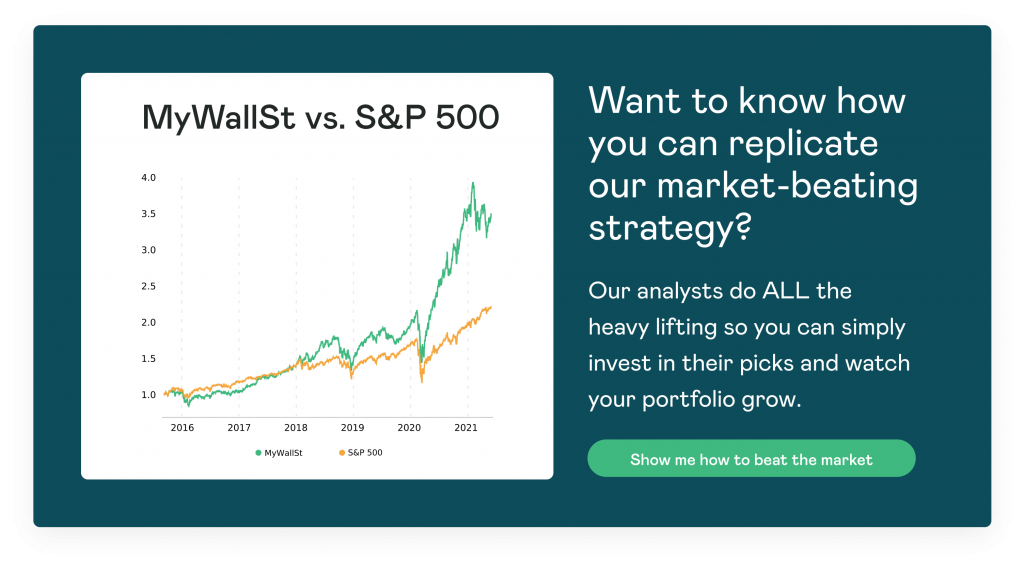 The bear case for Tattooed Chef stock:
Tattooed Chef is a small-cap company with a valuation of roughly $1.30 billion, increasing the likelihood of volatility. 
The nature of the food business means that the margins are low. During the company's Q1 earnings report, Tattooed Chef said that gross margin was 15.7% up from the 10.8% it recorded in the year-ago period. Its net loss of $53.2 million for Q2 was compared unfavorably to the net income of $1.3 million it posted in the prior-year period. These figures could compress further if larger players were to enter this market in a meaningful way. Whether consumers will be willing to pay a premium for Tattooed Chef products to maintain these margins is unknown.
In fiscal 2020 its three largest customers accounted for approximately 88% of total revenue, decreasing from 95% in 2019. This customer concentration is a concern as if it were to lose one of these, it would significantly impact revenue. 
So, should I buy Tattooed Chef stock?
It is still early days for the company, and there is a significant risk. The early signs are promising as it continues to meet its objectives, and for an investor with a high-risk appetite, it could be a good buy. 
Quickfire round:
Where is Tattooed Chef headquartered?
It is headquartered in Paramount, California, United States.
Does Tattooed Chef pay dividends?
No, and it is unlikely to in the foreseeable future.
Is Tattooed Chef profitable?
No, Tattooed Chef is not profitable, it reported a net loss of $53.2 million in Q2.
Keep on top of all the investing trends by using MyWallSt's shortlist of market-beating stocks so you too can accumulate long-term wealth. Start your free access today.