Investing in the stock market can be a daunting endeavor, especially during these volatile times, but ETFs offer a range of solutions.
Sept. 25, 2021
An exchange-traded fund, or ETF, is a security that contains an array of securities and usually tracks an underlying index, like the NASDAQ (NASDAQ: NDAQ) or the S&P 500 (NYSEARCA: VOO). An ETF can concentrate on a particular sector or can be for different instruments like bonds, currencies, and commodities. It differs from a mutual fund in that it is traded on an exchange and its price can fluctuate throughout the trading day.
There are considerable advantages to trading ETFs, including fewer brokerage commissions, risk management through diversification, and focusing on specific industries or sectors, which is certainly a benefit during these crazy times. We present you with three ETFs that a beginner would be wise to invest in.
1. SPDR S&P 500 ETF Trust
The S&P 500 is a stock market index of 500 large-cap U.S. companies and is used by investors as a benchmark of the overall market. SPDR S&P 500 ETF Trust (NYSEARCA: SPY) is one the ETFs that track it, and as such is exposed to nearly all market sectors including IT, healthcare, financials, industrials, and utilities. If you're looking for diversity, you cannot do better. 
The S&P's holdings include Facebook, Johnson & Johnson, and Visa; additionally, it holds Advanced Micro Devices, and Citrix. The S&P has risen almost 20% year-to-date (YTD), as of September 23. This is a far cry from the COVID-induced sell-off it experienced at the beginning of last year. This ETF has yielded annual average returns of 8.93% since its inception in 1993.
2. NASDAQ-100 Index
Invesco QQQ Trust (NASDAQ: QQQ) is an ETF based on the Nasdaq-100 Index, tracking some of the largest global non-financial companies listed on the exchange. QQQ's holdings include Microsoft, Amazon, Apple, and Alphabet. Its average annual total return is 18.54% since 2010 and its price has also risen close to 20% since the start of the year -- and that's saying something.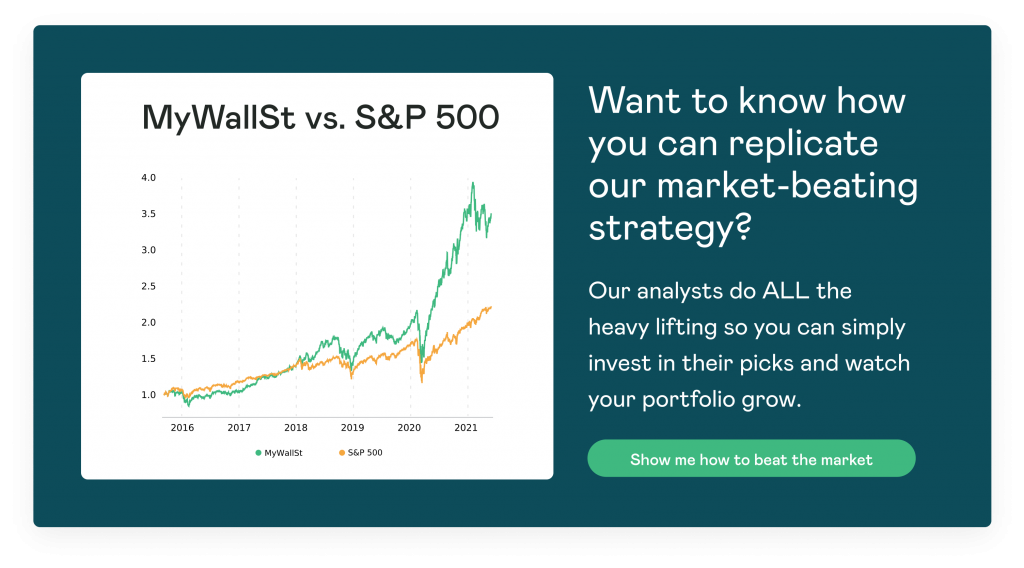 This could have something to do with the fact that the above four companies have combined cash reserves of roughly $400 billion or the fact that they have a bright future in areas like 5G, cloud services, and video games. Perhaps it's because the Nasdaq isn't invested in financials and instead is invested in tech. Whatever the reason, this fund has the chops to weather a pandemic and much more to come.
3. iShares U.S. Consumer Services
The iShares U.S. Consumer Services ETF (NYSEARCA: IYC) is invested in sectors like retail, media & entertainment, and food & drug through companies like Home Depot, Netflix, and Target. It also holds coronavirus-resistant stocks like Walmart, Domino's Pizza, and Roku. IYC wasn't immune to the pandemic last year but has recovered well in 2021, rising roughly 13% since the year's start. Its average annual return over 10 years is roughly 12%.
Reasons to invest in IYC include its exposure to food, drugs, retail, and media, as well as its access to domestic consumer services. U.S. consumer spending reached an all-time high in Q4 of 2019 at roughly $13 trillion, just before the pandemic hit, and although there may have been a bit of a lag due to COVID-19, these numbers are on the rise once more.
Investing in the stock market can be quite trepidatious with all the choices available. It can also be expensive to buy multiple stocks, considering all the brokerage commission fees. With an ETF you buy one security that encompasses all the stocks you're interested in, and as they grow, so does the value of your ETF. Like most stocks, ETFs are discounted now due to the coronavirus selloff and present an enticing opportunity for the savvy investor.
Learn more about growth investing and what stocks make great investments by starting your free access with MyWallSt right now. Subscribe here to start generating long-term wealth.