Now that your broker account has been created and funded, you are ready to purchase your stocks. Find out more about your first stocks.
Aug. 27, 2021
Now that your broker account is set up and funded, you're all ready to buy your first share.
This is where a lot of novice investors get stuck.
On many occasions we have users contact us saying they can't decide on what stocks to start off with, concerned that they don't know enough or that they'll lose money.
The important thing to remember here is that investing is a life-long pursuit. Your first stock doesn't have to be the perfect investment, backed by hundreds of hours of in-depth research.
Getting started is what's most important here.
If you're not feeling confident, invest a small amount (nothing that is going to hurt you financially) in a company that interests you. As previously mentioned, Bedrock stocks like Apple and Google are safer investments than small-cap companies.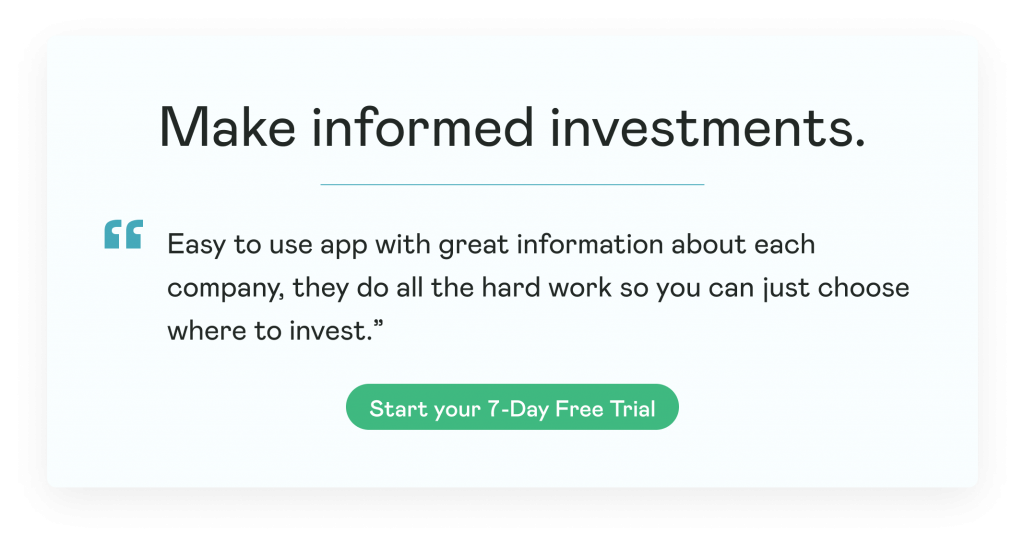 Owning shares in a company will foster your interest in that company. Suddenly, you'll find yourself reading up more on the business, getting to know the managers, and understanding how it works.
A great tip is to start an investment journal with your very first purchase.
Simply write down the date of your purchase along with any thoughts that led you to this decision. For example, you may like the CEO and believe in his long-term vision for the company. Obviously, this means you're going to have to read up on the CEO and find out what that vision is. This is an important part of the learning process. If you haven't got any reasons to buy the shares, then obviously this isn't the right stock for you.
You'll find these notes incredibly helpful further down the line. You'll be able to revisit the first stages of your investment thesis and examine what you got right, and possibly what you got wrong.
A MyWallSt subscription gives you access to over 100 market-beating stock picks and the research to back them up. Our analyst team posts daily insights, subscriber-only podcasts and the headlines that move the market. Get your free access now!