GameStop's infamous short squeeze sent its stock price soaring, but how does the video game retailer make money, and should I invest?
At the time of writing, GameStop (NYSE: GME) has seen its stock price surge over 943% year-to-date (YTD), thanks to a short squeeze of meme stocks initiated by Reddit's 'Wallstreetbets' forum. 
Investing in the meme stock kicked off an unprecedented trend on Wall Street had never witnessed before, but is the company actually a good investment? Let's discuss how GameStop makes its money and if you should purchase shares. 
What is GameStop?
GameStop is the world's largest retailer of video games that operates in around 4,860 stores in the U.S., Europe, New Zealand, Canada, and Australia. First coming to life as Babbage's in 1984, the company went through a series of mergers and acquisitions to itself being acquired by Barnes & Noble in 1999. In 2004, Barnes and Noble sold off its controlling stake and GameStop continued to purchase smaller companies to expand its global physical footprint.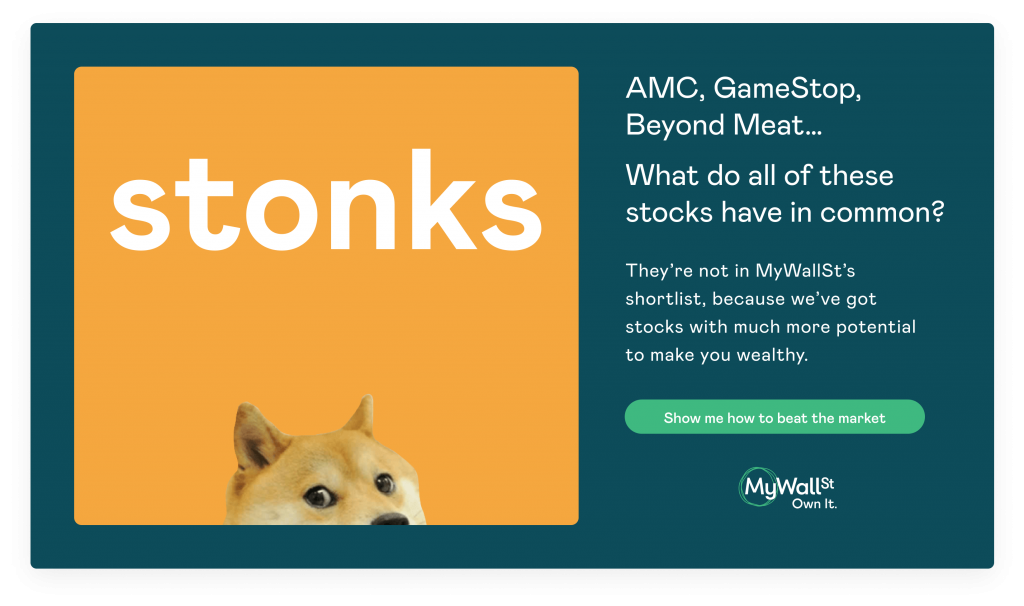 GameStop's business model
In an effort to avoid the fate of companies like Blockbuster Video and Tower Records, GameStop is making a strong effort to pivot online. It started by assigning Chewy founder Ryan Cohen to its board and giving him the e-commerce reins. In Q1, GameStop's sales were up 25% to $1.3 billion as it chased e-commerce growth. 
GameStop also announced that it is closing 12% of its brick-and-mortar stores in the current quarter to reduce costs. 
As of March 31, it has over $770.8 million cash on hand, up from $583.9 million a year prior. Plus, the company has no long-term debt. GameStop's real estate portfolio is valued between $85-$100 million, which it can utilize as an ambidextrous business model much like Target has, offering in-store pickup and fast delivery of merchandise. Although its stock price surge is driven mostly by a short-squeeze, the company can use this temporary windfall to invest in such ventures. 
How does GameStop make money?
GameStop's main profit generator is in used games as the company can control the spread and the margins. In 2020, there was a slew of new gaming consoles released by Sony and Microsoft. As a retailer, these additions definitely helped push the company's sales up by 25% for Q2. However, online services like Xbox Live and Steam, which offer players entire libraries of games easily downloadable at home, are continuing to grow in popularity, which represents a massive hurdle for GameStop.  
Then it expanded into the licensed merchandise business by studying the most popular products at Comic-Con and devoting a portion of its stores to these products. Additionally, GameStop acquired ThinkGeek in 2015, which already had a slew of licenses, to further magnify its market share. The company also made acquisitions of Kongregate in 2010 to enter social gaming, Spring Mobile in 2013 to get into the wireless market, and Simply Mac in the same year to sell Apple Products.
To transform its business into a thriving e-commerce company, GameStop has appointed Matt Furlong and Mike Recupero, two ex-Amazon executives, to serve as its new CEO and CFO. 
Is GameStop a good investment?
Many experts believe that the stock is not a good investment yet as they expect its share price to crash back down to reality soon. If you do think GameStop's e-commerce play will pay off, it might be best to wait until its share price drops to a more reasonable level.
In the future, it could be a good buy as GameStop is making a very strong effort to enhance its digital presence and is expected to be profitable by 2023. Further, with strong leadership who bring lots of e-commerce experience to the table, it certainly has the potential to be an online market leader. 
Meme stock investing too risky for you? Well, MyWallSt's got your back. Check out our shortlist of market-beating stocks by clicking here to start your free access today.
---
MyWallSt operates a full disclosure policy. MyWallSt staff currently holds long positions in companies mentioned above. Read our full disclosure policy here.