For all you fashion-conscious investors, Farfetch should definitely be on your radar, but is this luxury e-commerce stock a good buy?
Sept. 4, 2021
Farfetch (NYSE: FTCH) is a Portuguese-British e-commerce clothing store that brings its users luxury items from notable brands such as Burberry, Fendi, Gucci, Versace, Balenciaga, and more. The company has a global reach and is a firm favorite among young fashionistas. 
As a luxury brand store, its prices are not accessible for a percentage of the population, so we ask if Farfetch as a niche e-commerce company is a good investment. 
The bull case for Farfetch
Despite its niche nature, it still has a large global following, with over 2 million active users in 190 countries. Plus, the company keeps growing, with its gross merchandise volume (GMV) for its most recent Q2 report coming in at just over $1 billion, up 39% year-over-year (YoY). This was primarily driven by its digital sector which is up 40% YoY. 
On the financial side of things, Farfetch has produced four consecutive quarters of exceeding revenue predictions. For its most recent quarter, it brought in $523 million, up 43% year YoY. In addition, it has beaten consensus estimates for its earnings per share (EPS) for the last two quarters as well, coming in at a loss per share of $0.28 for Q1 and a loss of $0.31 for Q2. This shows that the company is using its money more efficiently than expected, indicating that it could lead to consecutive profits within the next few years. 
Profit margins will certainly get better once the company transitions its warehouse from London to the Netherlands. Unfortunately, Brexit has impacted its pass-through costs resulting from higher duties imposed after the U.K. left the European customs union. The Netherlands move will result in lower expenses for item deliveries.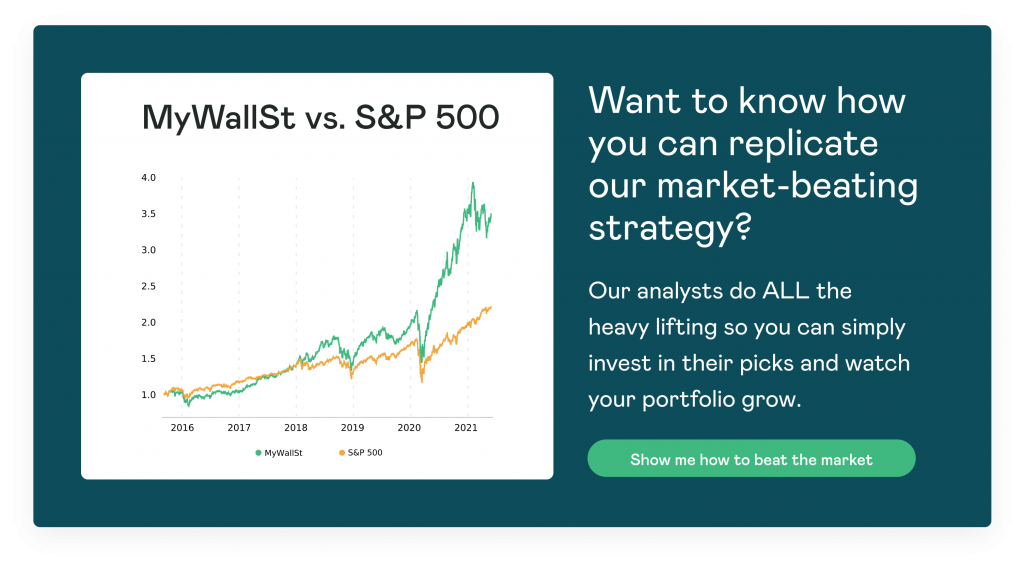 In the long term, Farfetch is a tempting buy. Its plethora of designer handbags, shoes, and other clothing items will always be in demand as these are consumables that people love. The luxury fashion market is also the fastest-growing retail sector growing around 7% annually, whilst it is also one of the richest, valued at $300 billion.
Farfetch is also doing its best to reduce its impact on the issues that plague 'fast-fashion'. It recently announced a new pre-order system that will allow consumers to buy items that only get made once they have been ordered. The company currently has 10 brands participating and by 2030 it aims to have more than 50% of its products to be upcycled in its varying forms. 
This is a very green-conscious step in what many people would consider the right direction for a fashion platform. 
The bear case for Farfetch
Farfetch is in an industry that is struggling to grow its digital presence. That isn't to say that Farfetch is doing badly on this score as it now controls about 10% of the luxury online retail market. However, this is a relatively small number in comparison to brick-and-mortar sales. Currently, only about 12% of this sectors' sales happen online. 
Farfetch does also faces competition from the likes of Net-A-Porter and MatchesFashion in the U.K., and the Canadian company Ssense. Indeed, this competition will increase as multi-brand platforms are expected to grow their market share of luxury sales from the 6% seen in 2019 to around 14% in 2023.
Another thing to remember if you are buying this stock, Farfetch might sell designer products and it might be moving forward with a green-conscious strategy to combat fast fashion, but, its luxury price-tag automatically rules out any consumers who are unable to fork out for items on this platform.
So, should I buy Farfetch? 
Investors interested in Farfetch should snap up some shares now as a long-term bet. This company has proven itself to be a green-conscious fashion business with plenty of room for growth. Although it may face some competition as it grows, investors shouldn't be too worried as a little competition always makes for a healthier market in general. 
Overall, this stock is one to add to the watchlist at the very least.
Quickfire round
Farfetch is based in London and was founded by the Portuguese entrepreneur Jose Neves in 2007.
When is the next Farfetch sale? 
The next Farfetch sale will be the Black Friday sales starting on the 26th of November
Are the clothes on Farfetch pre-owned? 
Yes, but only some. Farfetch brings its users a variety of luxury pre-owned items as well as the latest trends.
If luxury stocks don't excite you, you're in luck because with a MyWallSt subscription you will have access to our shortlist of market-beating stocks. Start your free access now.