After experiencing stellar growth in 2020, we delve into the latest EdTech company to go public and ask, is Duolingo a good buy right now?
Aug. 5, 2021
Duolingo (NASDAQ: DUOL) is an EdTech company best known for its language-learning app with over 500 million downloads. The company was founded in 2011 by Luis von Ahn and Severin Hacker, and its mission "is to develop the best education in the world and make it universally available". But after the stock popped 36% on its first day of trading, is Duolingo a good buy? 
The bull case for Duolingo: 
Duolingo operates in the direct-to-consumer language space with its namesake app -- the highest-grossing app on both Alphabet's Google Play Store and Apple App Store. It attracts users to its platform with its freemium model and courses for over 40 languages. The number of monthly active users increased from 27.3 million in 2019 to 36.7 million in 2021. Its paying members represent a small fraction of the overall members at 1.6 million, but grew 84% year-over-year (YoY) in 2020. 
Co-founder and CEO Von Ahn has a successful track record, having previously founded and sold another company to Alphabet in 2009. Duolingo has positive ratings on Glassdoor with 4.6 stars out of 5, and the CEO has a 96% approval rating. Its record-low attrition rate of less than 2% in 2020 can also demonstrate its positive company culture, and it views this retention of employees as an advantage.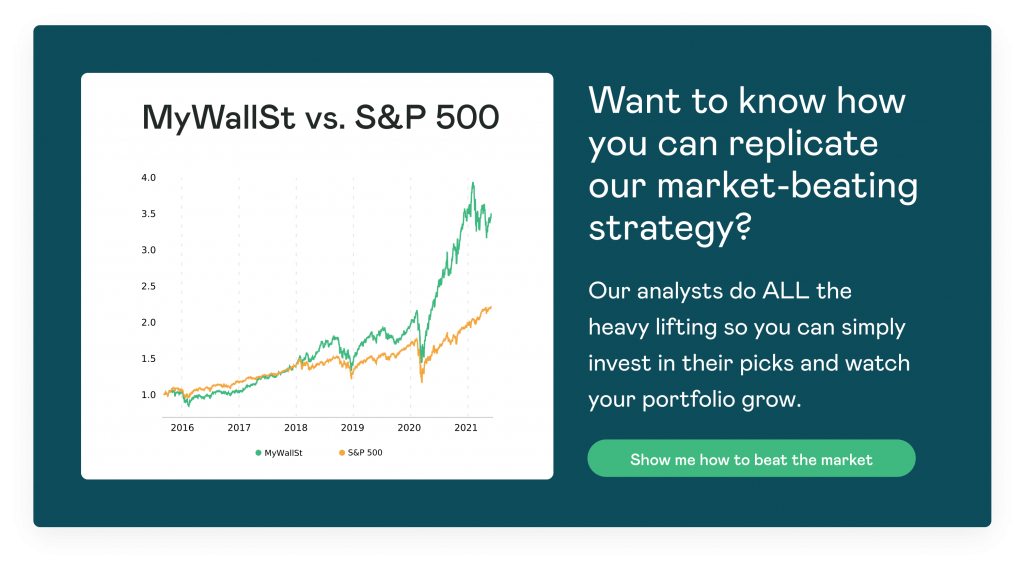 Duolingo is benefitting from a shift to online language learning, which is set to expand at a compound annual growth rate of 26% in the coming years to reach $47 billion by 2025. Another tailwind is that the increase in smartphone adoption will also act as a catalyst, opening up digital learning to new cohorts. There is a large addressable market in the language learning space with further opportunities in other areas such as literacy and math. 
The company's revenue has grown rapidly in recent years, from $70.7 million in 2019 to $161.7 million in 2021 -- a 129% increase. The vast majority of its revenue comes from subscriptions, making up roughly 75% of total revenue in 2020. The other revenue comes from advertising and the Duolingo English proficiency test, which is accepted in over 3,000 institutions globally, and these revenue streams demonstrate its optionality. Duolingo also has strong gross margins at 72% and is cash-flow positive. A further cash injection from its IPO will also allow it to invest in the business. 
The Duolingo brand is also widely recognized and has become synonymous with language learning, giving it a competitive advantage. One such statistic that supports this is that people search for the term "Duolingo" nine times more often than "learn Spanish." This brand recognition helps to drive organic traffic by word of mouth and popular culture, with approximately 90% of its growth coming from organic sources in 2020. 
The bear case for Duolingo:
Despite Duolingo being the leader in the language learning space, there are relatively low switching costs which could prove costly if there is a superior alternative. The low level of conversion of its non-paying members to paying members is a further concern. 
The company is also operating at a loss which is not unusual for a company of its size. However, its net loss expanded from $13.6 million in 2019 to $15.8 million in 2020. This was primarily due to heavy spending on research and development, which doubled while sales and marketing expenses more than tripled YoY in Q1 of 2021. 
So, should I buy Duolingo stock?: 
Duolingo does appear to be a good investment due to the growth in digital learning, strong management and optionality, which should allow it to expand. However, at MyWallSt, we prefer to wait to view at least two quarterly reports before investing due to the hype and volatility surrounding IPOs. 
If you want to stay ahead of the curve and invest in growing industries and settled companies, MyWallSt's got you covered with a shortlist of market-beating stocks, so you too can accumulate long-term wealth. Simply click here for free access today. 
Quickfire round: 
When did Duolingo go public?
Duolingo went public on July 28th, 2021.
Where is Duolingo headquartered?
Duolingo is headquartered in Pittsburgh, Pennsylvania. 
Does Duolingo pay dividends?
No, nor does it plan to in the foreseeable future.
---
MyWallSt operates a full disclosure policy. MyWallSt staff currently holds long positions in companies mentioned above. Read our full disclosure policy here.