With the rise of cryptocurrencies, we look at two companies benefitting from the boom and ask which fintech stock is a better investment?
The cryptocurrency market has seen massive growth in recent years, led by coins such as Bitcoin and Ethereum and meme coins like Dogecoin in more recent times. This has led to increasing numbers investing in cryptocurrencies, surpassing more than 100 million worldwide, and expanding. 
This provides a massive opportunity for companies to provide access to crypto markets. But should investors buy the pure-play or the more established and diversified financial and digital services company to benefit from the crypto trend?
Coinbase: Bull vs Bear arguments: 
Coinbase (NASDAQ: COIN) is the largest cryptocurrency exchange and was founded in 2012 with the idea that anyone, anywhere, should be able to easily and securely send or receive Bitcoin. It went public via a direct listing in 2021 and was the 7th largest of all-time closing on its first day of trading with an $87 billion valuation. 
Coinbase has a first-mover advantage in the space and has rapidly grown its customer base with 56 million users in 100 countries worldwide. The number of monthly transacting users also continued to climb with 6.1 million in Q1, up 200% from the previous quarter. It also continues to increase the number of crypto assets it supports on the platform and launch innovative products.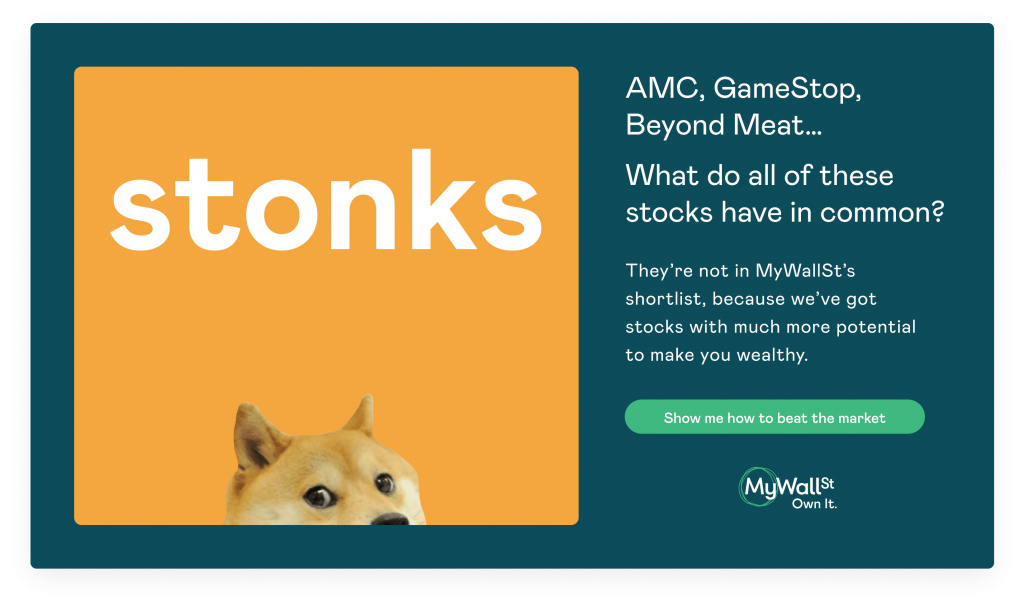 In Q1 2021, Coinbase reported strong earnings with revenue of $1.8 billion, an increase of roughly 800% year-over-year (YoY). It also reported a net income of approximately $730-$800 million. The company's revenue is linked to the trading volume on the platform, which has increased significantly in the past year. 
Coinbase's business is challenging to forecast, and its revenue is highly correlated to the price of Bitcoin and overall volatility in the crypto market. This may be a cause for concern, given the volatility of the crypto market. However, if cryptocurrencies are the future, Coinbase is well-positioned to benefit from this increase adoption.
The majority of its customers are based in the U.S., representing a revenue share of 76% versus 24% internationally. While this leaves an opportunity for international growth, Coinbase may face regulatory challenges which could hinder growth.  
Coinbase is also the only pure-play crypto exchange on the market and gained considerable hype with its IPO. In the months before going public, it traded at approximately $5 billion, which is significantly less than its $50 billion valuation. Furthermore, there is the ever-increasing competition that may support other crypto-assets with large trading volumes that Coinbase does not, which could negatively affect the company. 
Square: Bull vs Bear arguments: 
Square (NYSE: SQ) is a payment and technology company co-founded in 2009 by Jim McKelvey and current CEO and Twitter CEO Jack Dorsey. It went public in 2015 and has returned over 1,000% since its IPO. 
Square can also continue to benefit as the world re-opens due to it powering many small and medium businesses that may have been forced to shut. This can be seen in its financials, with the seller segment reporting its highest growth in over a year. The pandemic also accelerated the shift to online payments, and Square's Cash App was a beneficiary of this, with gross payment volume increasing by 227% YoY. The Cash App also enables users to buy Bitcoin, which can attract users to the platform. 
Despite the impact of COVID-19, Square has continued to thrive and in Q1 reported revenue growth of 266% YoY to $5.06 billion. These gains were primarily due to the increase in the value of Bitcoin, which accounted for $3.5 billion. Gross profit also grew by 79% year-over-year to $964 million, driven by growth in the Cash App. Square is also profitable, reporting a net income of $39 million. 
However, Square also faces rising competition in the payments space from players such as PayPal and Revolut, among others. The investment in Bitcoin may also hurt Square if it were to drop significantly in value. 
So, which stock is a better buy right now? 
Despite Coinbase being the only pure-play crypto exchange on the market, Square appears to be a better buy now. It offers both exposure to cryptocurrencies through Square's Cash App and Square holding it on the balance sheet. As well as this, it generates the majority of its revenue from non-crypto plays and appears to offer a better risk versus reward than Coinbase.
Crypto investing not quite your forte? Never fear; MyWallSt's got a host of growth-savvy investments that don't come with the same risks. You can get access to our market-beating list of stocks by simply clicking here and getting free access today.
---
MyWallSt operates a full disclosure policy. MyWallSt staff currently holds long positions in companies mentioned above. Read our full disclosure policy here.