After stellar growth in recent years, one of these ETFs has faltered while the other has surged. We ask which is a better investment?
Aug. 24, 2021
An exchange-traded fund (ETF) is a mechanism that allows investors to buy a basket of stocks in a single purchase. Often these ETFs will mirror the major indices such as the S&P 500, the Nasdaq and more and have historically been passively managed. However, in recent times many actively managed funds have emerged and garnered the attention of investors, none more so than Cathie Wood's. 
We delve into two growth-orientated ETFs with core holdings in technology stocks and ask which is a better buy?
Invesco QQQ Trust: Bull vs Bear arguments:
The Invesco QQQ Trust (NASDAQ: QQQ) is an exchange-traded fund that includes 100 of the largest non-financial companies listed on the Nasdaq. The trust is passively managed and aims to mirror the performance of the Nasdaq 100. 
The fund comprises tech companies that have performed strongly in recent months and years, with the FAANG stocks leading the way. The Invesco QQQ Trust's weighting is based on market cap and is rebalanced every quarter. Its three largest holdings, Apple, Microsoft and Amazon, make up just under 30% of the fund, with Facebook and Google also making the top five. In the last five years, the fund has had roughly 27% annualized returns. In addition, it also pays a dividend of $1.74 or a 0.48% yield.
Since its inception in 1999, the Invesco QQQ Trust has significantly outperformed other major indexes such as the S&P 500 Index. In addition, it has been rated as the number one best performing large-cap growth fund over the last 15 years by financial services company Lipper. This strong track record of growth should give investors confidence when investing in this ETF. 
Although the Big Tech stocks are likely to be around for many more years, the high concentration is a risk. In recent years these companies have faced antitrust hearings in Europe and the U.S. and are facing mounting pressure. If any of these top holdings were to lose significant value for any reason, it would negatively affect the Invesco QQQ Trust. However, as the fund is rebalanced quarterly, this would be reflected with a lower weighting.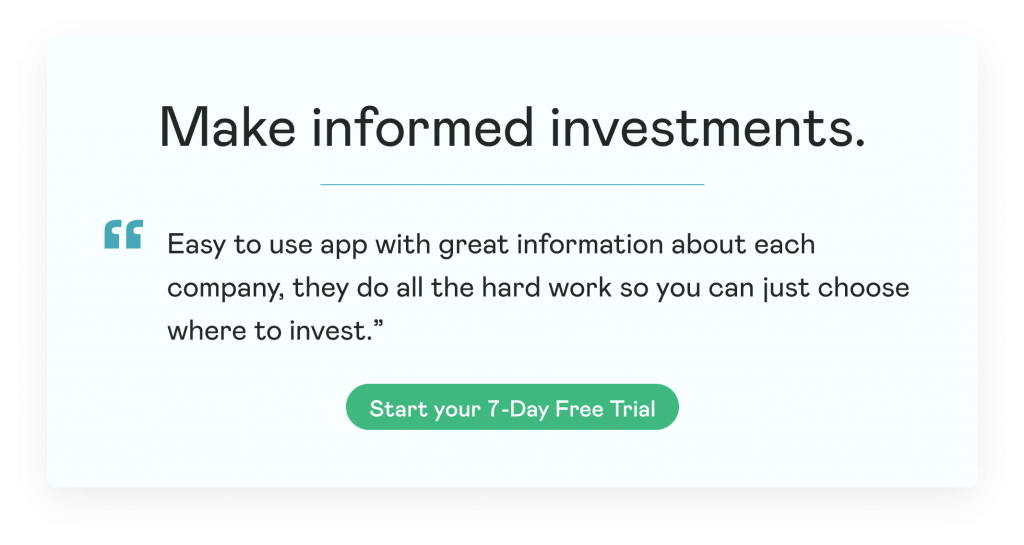 ARK Innovation ETF: Bull vs Bear arguments: 
The ARK Innovation ETF (NASDAQ: ARKK) is an actively managed fund by famed investor Cathie Wood with a long-term investment focus. ARK defines "disruptive innovation" as the introduction of a technologically enabled new product or service that potentially changes how the world works. The fund comprises of companies that rely on or benefit from the development of new products or services that are changing the world. 
The fund comprises roughly 50 stocks of disruptive technology companies, with Tesla the largest holding at a 10.56% weighting. This is no surprise as Wood has been a fan of Tesla for many years and, in 2018, made a bold call that its share price would hit $4,000, which came to fruition two years later on a split-adjusted basis. The other top positions in the fund by size are Teladoc, Roku, Coinbase and Unity and equate to roughly 20% of the fund. 
ARK Innovation has trounced the market over the last five years with a return of over 450% and had a stellar 2020 where the ETF gained more than 150%. However, it has lagged the market this year with a negative return to date, but Wood has been clear that this is a long-term strategy to benefit from secular tailwinds. 
There is an expense ratio of 0.75%, which may be considered high but is not unusual for an actively managed fund. The concentration in high growth stocks has driven outperformance but may cause greater volatility. After the influx of money into ARK's funds in 2020, any negative performance may cause investors to sell out and deflate the price. 
Wood's fund has also gained the attention of 'The Big Short' hedge-fund manager Michael Burry who disclosed in a filing that his Scion Asset Management was shorting the Ark Innovation ETF. 
So, which ETF is a better buy right now? 
These funds offer investors exposure to technology stocks that are arguably more relevant than ever since the onset of COVID-19. Depending on your risk appetite, either would be a good investment today. 
If you want to invest in stocks instead of just ETFs, MyWallSt has a shortlist of market-beating companies so you too can get on the path to financial freedom. Start your free access now.