What's A Better Investment Right Now: SoFi V.s. Upstart
Fintech is shaking things up in the finance sector; with new public disruptors on the scene which is a better investment: SoFi or Upstart?
Sept. 2, 2021
SoFi (NASDAQ: SOFI) and Upstart (NASDAQ: UPST) are both fintech disruptors and they have both only recently gone public. SoFi merged with Chamath Palihapitiya's special acquisition company (SPAC) Social Capital Hedosophia Holdings V in June. Upstart went public via a traditional IPO back in December and has seen strong growth since it debuted.
Both are exciting new stocks in the finance industry, but we ask, which of these stocks is a better investment right now; SoFi or Upstart?
Bull and bear case: SoFi
SoFi aims to help people achieve financial independence by providing them with digital tools to help make their money work for them. It offers a variety of financial products that are easily accessible in one single app. This is pretty impressive for a company that started out as a loan refinancing business ten years ago. SoFi gives consumers the ability to borrow, spend, and invest, as well as track their credit score and manage their personal finances.
SoFi has had a good year so far. Q1 had net revenue of $216 million, up 151% year-over-year (YoY), whilst Q2 saw revenue rise 101% YoY bringing in another $231.3 million. However, as this was its first quarter as a public company, expectations were high for this most recent earnings report. Revenue figures did come in as expected but SoFi's earnings per share (EPS) came in with a loss of $0.48 rather than the expected loss of $0.06. As a result, shares are currently down 16% since the quarterly report was published on August 13. 
SoFi is not making any profits currently and it is not expected to until 2023, but this is often the case when a company is in a period of growth. Just last year this fintech disruptor bought Galileo, a business that will help it to further develop digital payment processes and card products. This, in addition to its recent agreement to acquire Golden Pacific Bancorp, will accelerate the process of being awarded a bank charter. It will also save money in the long run as it will remove the necessity of using a third party to underwrite its loans.
SoFi has a lot of promise, but its current lack of profitability could be a detriment moving forward, particularly with losses much higher than expected. If the next few quarters do not show improvement in this, then investors can expect some volatility.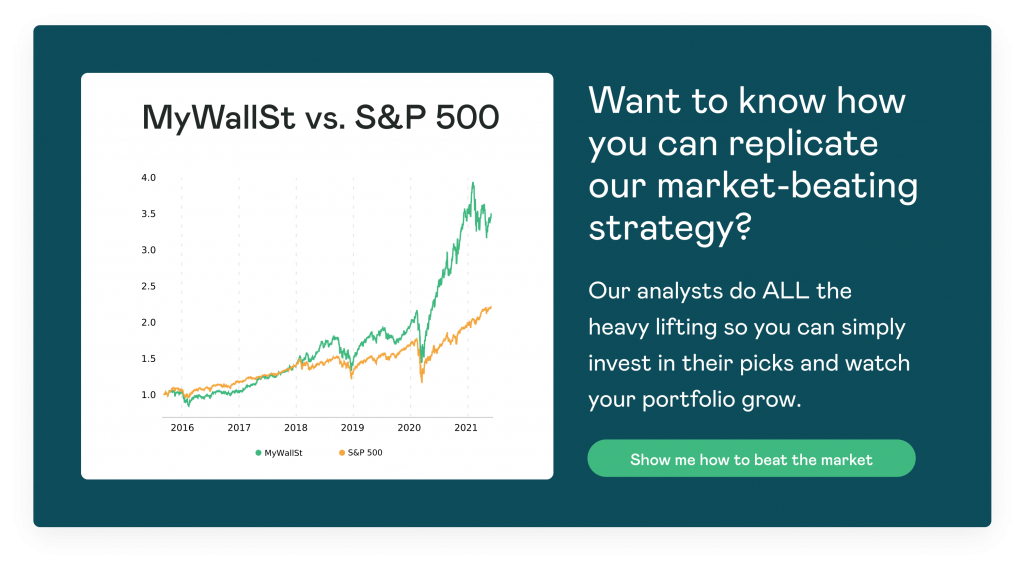 Bull and bear case: Upstart
Upstart is an artificial intelligence (AI) and cloud-based lending platform. Utilizing its AI models, the company underwrites loans that have lower interest rates, lower default rates, and higher approval rates. The AI system replaces the usual FICO model to make credit checks, making it both time and cost-efficient. Whilst this company may underwrite loans, it also belongs to the AI industry, which is a very hot sector for investors to bet on right now. 
The company was founded in 2012 and by 2019 its operating income was just under $22 million. During the pandemic, this figure came in at $20 million for 2020. In its most recent report, the operating income came in at $36.3 million, up 218% YoY. As for total revenue, this came in at $194 million, an increase of 1,018% YoY. Its EPS came in at $0.39, showing that it is a profit-making company. Overall, the first 6 months of 2021 have seen total revenue of $315 million up 287% YoY.
These numbers demonstrate the strength at which this company is growing. In part, this is also why Upstart's stock is up 666% over the last 12 months. Another reason for its skyrocketing valuation is that Upstart is only available in the U.S. Whilst this might seem limited, it means that the company still has the ability to expand into other areas of the world. 
Alongside this, Upstart acquired the auto retail software provider, Prodigy, earlier this year. This means that the company can now move into the vehicle loans sector in 47 states. Whilst this all seems very positive, investors would do well to remember that this company is still in its first year as a public company. As such, it carries some risk as well as the need to continue performing at a high level over the next few years to prove its worth. Any deviation and it could spell volatility. 
So, which is a better investment? 
Whilst SoFi has plenty of potential for growth over the next few years, so too does Upstart. Indeed, of the two, Upstart is the better investment as it is currently a profit-making company with huge global potential if it chooses to expand beyond the borders of the U.S.
Financial stocks are great investments, but there are plenty of other great opportunities in MyWallSt's shortlist of market-beating stocks. Access them by starting your free access today.