Create long-term wealth, pursuing Emmet's high risk, high-reward approach.
Build a high-growth portfolio based on a tried and tested strategy.
Over the past 20 years, our chief investor Emmet Savage has developed a framework that helps him pick the very best stocks to beat the market almost four-to-one every year. Joining Horizon gives you full access to Emmet's personal portfolio stock picks and the strategy that drives each selection. Watch the video to find out more
On camera analysis of stocks
Emmet pitches companies he's excited about so you can decide if they're right for you. Decades of experience and months of research condensed into 3-minute stock analyses.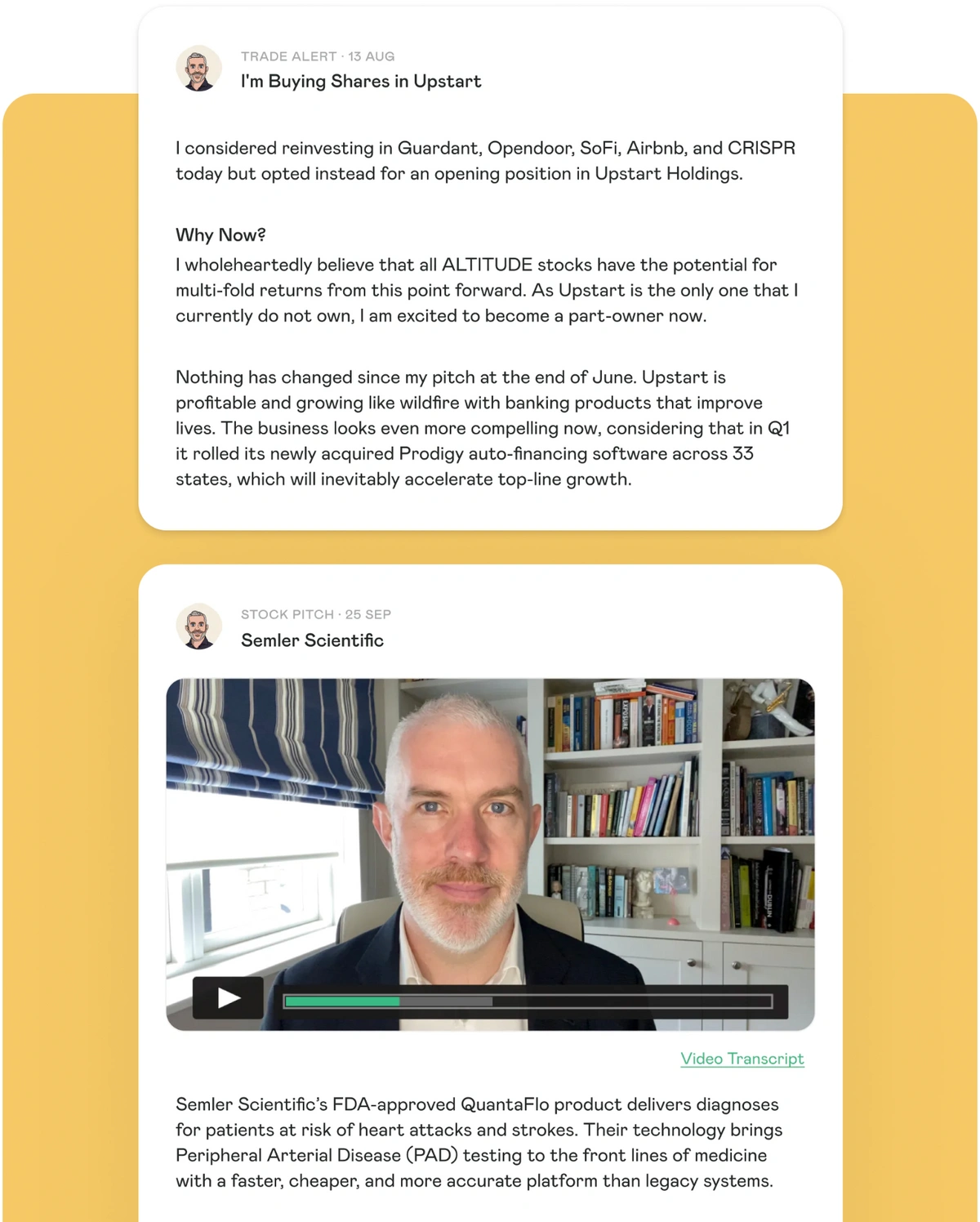 Stop missing out on winning opportunities
Every month Emmet invests in the stocks he sees having the best potential to generate outsized returns. Trade Alerts let you know what he's buying when he's buying it.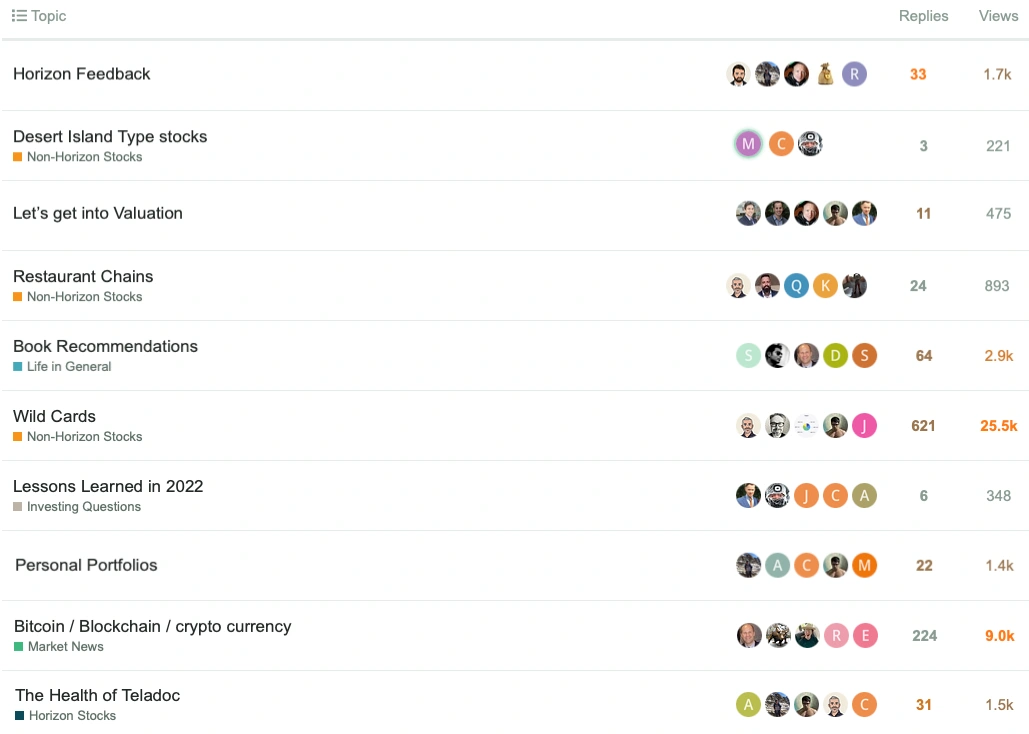 Enjoy an added layer of support and insights inside the community. Meet with like-minded investors, post your questions and learn faster.
What our Horizon members say?
Every day we help people to start owning their financial future.
I was a reasonably confident investor. But since joining, the shortcuts on research are saving me so much time. Now I'm closer to my goal of watching the cash roll in from my tropical island.

I couldn't delay putting money to work any longer, and I am as unqualified as a person can be. I needed the "what", "when", and "how much". Horizon is precisely that, with a boatload of "why" thrown in.
Before joining I just didn't know how to start investing. Since I've joined, I've learned Emmet's methodology and I can review a stock in minutes. This has helped me start my own portfolio… I just wish I started this earlier!

Become the investing expert
12 months
$999
$2.74 / day
Join Horizon
All prices are in USD
An inside look every time Emmet trades.

An invitation to join the Horizon Community, a group of highly-engaged, intelligent investors.

Access to Emmet's Watchlist – candidates for the next great investment opportunities.
---
The Home of Successful Investing.
© 2023 MyWallSt Ltd. All rights reserved.
---
---
This website is operated by MyWallSt Ltd ("MyWallSt"). MyWallSt is a publisher and a technology platform, not a registered broker-dealer or registered investment adviser, and does not provide investment advice. All information provided by MyWallSt Limited is of a general nature for information and education purposes, and you should not construe any such information as investment advice. MyWallSt Limited does not take your specific needs, investment objectives or financial situation into consideration, and any investments mentioned may not be suitable for you. You should always carry out your own independent verification of facts and data before making any investment decisions, as we cannot guarantee the accuracy or completeness of any information we publish and any opinions that we publish may be wrong and may change at any time without notice. If you are unsure of any investment decision you should seek a professional financial advisor. MyWallSt Limited is not a registered investment adviser and we do not provide regulated investment advice or recommendations. MyWallSt Limited is not regulated by the Central Bank of Ireland. MyWallSt Limited may provide hyperlinks to web sites operated by third parties. Your use of third party web sites and content, including without limitation, your use of any information, data, advertising, products, or other materials on or available through such web sites, is at your own risk and is subject to the third parties' terms of use.